When getting acquainted with the NEAR blockchain, you will need a NEAR wallet. And NEAR Wallet is one such wallet.
NEAR Wallet
NEAR Wallet is a web-based, non-custodial wallet for the NEAR blockchain. This is one of the products of NEAR Protocol.
Instructions on how to create a NEAR Wallet
First you enter https://wallet.near.org/ then select Create Account.
Note: You can click the drop-down arrow in the upper right corner to change the language to Vietnamese if you want!
Then you name the NEAR wallet address. It's like you choose to buy a domain name with the .near extension.
You can name it whatever you like, as long as it exists. (There are blue text Congratulations! xxx.near is available). Easy to remember and personal, great, isn't it?
On Ethereum side to do so, you have to buy more ENS domain name to have vitalik.eth.
Once selected, click Reserve My Account ID.
Next you need to choose an account security method.
If MetaMask . wallet for example, you have no choice but to back up 12 secret recovery words. Then here NEAR Wallet gives you 3 options as follows:
Passphrase: you need to back up and carefully store 12 recovery words secret
Ledger wallet: this is the most secure way. But if you don't have this hardware wallet, skip it
Email: this is the most convenient way, but also the least secure. If you do not intend to transfer a lot of money to your wallet, you can use email!
See more: How much does Ledger Nano S cost 2022?
You choose the appropriate security method and then click Continue. Here I will choose Passphrase. With Ledger wallet and email you do the same!
Next, you need to store these 12 recovery secret words IN THE RIGHT ORDER. The best way, I mentioned in the MetaMask wallet installation article, please check it out!
Lose 12 from this seed and you will lose access to the wallet. So never reveal them to anyone!
Next, you need to copy the correct sequence number in the 12 words above that the system requires. This number is random. For example, the system will ask for its #10 word. And you could be another.
When done, click Verify & Complete.
And this is the final step. To avoid spam, you need to verify the wallet address. There are 4 ways as follows:
Email: A code will be sent to the email you fill in below
Phone: the code will be sent to your phone
Top up NEAR from another wallet
Buy NEAR via credit card
Of course, the simplest way is still to send the code via email. You can also deposit NEAR into your wallet if you want. This amount fluctuates from time to time, but falls around 3 NEARs.
Current NEAR price: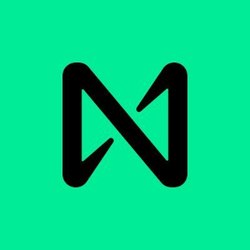 NEAR Protocol (NEAR)
Price
$ 1.81
Here I will choose to receive the code via email and type the email address into it. Once selected, scroll down and click Continue.
Open your email just filled in above, copy the 6-digit code and fill in the box and click Verify & Continue.
Wait a moment, the system will automatically redirect you to the home page of the NEAR Wallet. There you click on the Account tab to add other security methods if you want such as Email or 2FA.
Note: You can only enable 2FA for NEAR Wallet when there are at least 4 NEARs in the wallet.
If you want to create a NEAR Wallet for testnet, go to https://wallet.testnet.near.org/ and do the same.
So, I just showed you how to create a NEAR Wallet to skin in the game in the NEAR ecosystem. I will update the details on how to use it later!
Good luck!