Along with Gate.io, MXC is always one of the fastest and hottest cryptocurrency exchanges in the crypto market.
What is MXC?
MXC is a cryptocurrency exchange that was established in 2018. Currently MXC is registered to operate in the island nation of Seychelles, located in East Africa.
If ranked according to the Trust Score of CoinGecko MXC is in the top 50 with more than 400+ coins traded.
MXC is not a very big exchange but it is quite popular among Vietnamese people. Especially this exchange listed gems quite quickly.
MXC supports many languages including Vietnamese.
This floor is called by the Chinese by a pretty "dear" name that is "matcha" floor.
Similar to other exchanges, MXC has MEXC Launchpad, M-Day helps you buy very hot coins at cheap prices. With the condition that you have to hold the MX coin of this exchange.
Current MX price: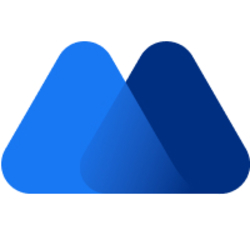 MX (MX)
Price
$ 2.97
How to register for MXC
First, go to MXC's homepage at mxc.com.
Then select the globe image and select the language as Vietnamese. Next, click on the Sign Up button.
In the next window, do the following:
Note: You can register by email or mobile number. But I recommend that you only register by email!
To the fourth step (4), you click the Click to receive button, a code will be sent to your email. You copy that code and paste it in box number (5).
When done, click Register to complete.
MXC will automatically bring you to the login screen. You proceed to log in with the email and password you just created.
Ok so now you can buy and sell your favorite coin on MXC.
However, to ensure the safety of your account, you should do two things for yourself: 1) Google verification for MXC exchange and 2) identity verification (KYC).
Google Verification
After logging in, you can hover your mouse over your profile page (head figure) and select User Center.
Next, click the Open button in the Google Verification frame.
Next, follow these four steps:
1/ Download the Google Authenticator app
You go to the App Store or Google Play to download this application to your device and log in with your Google account.
2/ Add key and backup in Google Authenticator
Open the Google Authenticator app, then click the + sign and select Scan QR code and then insert the phone camera into the QR code on the MXC floor.
You can also add it manually by copying the 16-digit secret code and adding it to the Google Authenticator app.
3/ Enter MXC floor password
4/ Enter the verification code from Google Authenticator
Similar to the above, you click Click to receive in (2) and go to the email to get the code and enter the code in box (3). Then open the Google Authenticator app and get the MXC code and paste it into the number box (4).
When done, click Link and you're done.
You can confirm your identity on your desktop/laptop screen. But it's a bit complicated because you have to write down a piece of paper to take a photo with your ID card. In addition, not all devices have webcams available.
So you download the MXC app to verify your identity for ease. After that, trade on the app too!
Download the MXC app
On Android operating system, you can download the MEXC app on Google Play at: https://play.google.com/store/apps/details?id=com.mexcpro.client
As for iOS, I previously had instructions to install on TestFlight. But now this is no longer usable.
However, a few days ago (March 24, 22), MEXC released the official version on the App Store. You can read the official announcement here.
You can download the MEXC Global app for iOS at: https://apps.apple.com/my/app/mexc-global/id1605393003
Or you can also search for the keyword "mexc global" on the App Store. The app has that yellow image (and I don't understand why it's yellow, a bit out of tune).
If you rarely use it, you can log in to the browser on your phone at: https://m.mexc.com/
Identity verification
After downloading the MXC app and logging in successfully, go to the personal section (head image) on the app then select Do KYC and follow the instructions.
Note that when you take pictures of the front and back of the ID / CCCD documents, you only need to adjust the 4 corners for the balance. The App will automatically shoot when it finds a balance.
So I just went through what is MXC and how to register for MXC.
Good luck!