I would like to guide you to buy Dogecoin on Binance for newbies even if you don't know much about cryptocurrencies.
OK, don't let you wait any longer. Let's get started!
Instructions to buy Dogecoin on Binance
To buy Dogecoin on Binance, you first need a Binance exchange account!
If you don't have it, you can take 5 minutes to check it out Binance Registration Instructions Latest 2022!
Once you have an account, click on the following link: https://www.binance.com/vi/trade/DOGE_USDT
In the above link, I have already selected the DOGE / USDT pair so you don't need to search anymore.
Read more: What is USDT? 3 information that newbies need to know
But before that, you should deposit USDT into the Binance exchange!
If you are a newbie, I recommend buying USDT on Remitano and then transferring to Binance.
The reason is because the Remitano floor is very simple, newcomer-friendly, so there will be less unfortunate mistakes that can happen to newcomers.
You can see yourself Instructions for registering Remitano The most detailed in 2022!
Then still in the upper window, scroll down and do the following:
Select the [Market] order: you will buy Dogecoin at the current market price. You can also choose other types of orders, but in my opinion, newbies should choose market orders for the easiest operation
Enter the amount of USDT you want to buy Dogecoin. The minimum is 10 USDT!
Click [Buy DOGE] and you're done! ✅
You have successfully purchased Dogecoin on Binance!
Dogecoin price today (at the time you are viewing this article):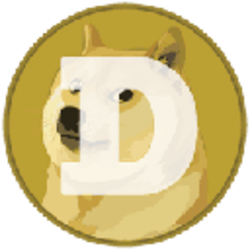 Dogecoin (DOGE)

Price

$ 0.088064
What you can do after buying Dogecoin on Binance
After buying Dogecoin on Binance, you can:
HODL (hold/store) long term if you have faith in this coin. You can store DOGE right on Binance exchange wallet or transfer it to your personal wallet like wallet Trust Wallet
Earn more rewards by staking DOGE on Binance Staking Platform
Some questions about buying Dogecoin on Binance
What is Dogecoin?
Dogecoin is a cryptocurrency forked from the 2013 Litecoin blockchain. Dogecoin was created to satirize cryptocurrency and was inspired by the dog Shiba Inu. Dogecoin is mined unlimited amount. Although it is a joke, DOGE is currently interested by many investors, perhaps because of Elon Musk.
Who is Dogecoin developed by?
Dogecoin was created by former IBM programmer Billy Markus and Adobe marketing expert Jackson Palmer.
Where to buy Dogecoin?
The most popular way is to buy Dogecoin on Binance. You can also use the swap feature on Remitano to buy Dogecoin.
Does Dogecoin have potential?
It's hard to say if a coin has potential or not, even with Bitcoin. Recently, billionaire Elon Musk has placed an agreement to buy Twitter for $ 44 billion. Earlier, Musk also proposed to pay for the paid service Twitter Blue with Dogecoin. But nothing is certain yet!
So, I have just instructed to buy Dogecoin on Binance for newbies with an amount from only $10.
Wish you success!