After the first successful project, Immutable X (IMX), Huobi Primelist has become a pretty hot name. So what is Huobi Primelist and how to buy "genuine" coins at a bargain price on Huobi Primelist?
What is Huobi Primelist?
Similar to Huobi Prime, Primelist is Huobi's new token listing platform, and will expand into channels for listing high-quality tokens.
With Primelist, you will have the opportunity to buy new tokens at a low price, and can trade these new tokens right after the Primelist activity ends.
In general if you already know about Binance Launchpad then Huobi Primelist is similar.
As I said above, Immutable X (IMX) is the first project launched on Huobi Primelist on 5/11/21. The upcoming project will be Gold Fever (NGL) on 11/19/21.
There are 2 ways to buy coins sold on Huobi Primelist:
Method 1: Hold at least 50 USDT in Huobi exchange wallet before registration time. The system will choose the luckiest people to buy.
Method 2: Hold at least 300 HT during the snapshot period (about 2-3 days before the sale). The more HT you hold, the more you can buy. So you can definitely buy it. However, with the current HT price as below, the amount to hold this HT is not small. Not to mention the amount of USDT used to buy.
See more: What is USDT?? Information that newbies need to know
The average amount of HT, the amount of USDT and the maximum amount that you can buy, you can see in the following table:
Whichever way you sign up, you will pay in USDT upon purchase.
Current HT price: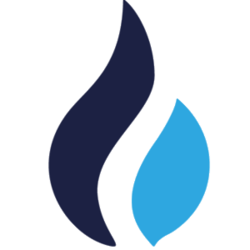 Huobi (HT)
Price
$ 2.86
That's basically it. But with each project can be more or less different. I will take the second project, Gold Fever NGL as an example, as below!
Projects listed on Huobi Primelist up to now:
| No | Project |
| --- | --- |
| 1 | Immutable X (IMX) |
| 2 | Gold Fever (NFL) |
| 3 | MonoX Finance (MONO) |
| 4 | Biconomy (BICO) |
Huobi Primelist Projects
Should I hold HT or buy lottery?
Projects on Primelist have quite high profit margins. Therefore, the number of subscribers is also very high.
Hold 300 HT ~ $3,000 (price at the time I wrote the article) can definitely buy. Registering for the queue round only requires 50 USDT in the wallet to participate, but it is very difficult to win.
If you are wondering which form to join, I would like to give some numbers for you to decide!
For example, the third project is MONO just now.
Universal queue round:
300,000 participants
While there are only 4,000 tickets
The hit rate is 4,000 / 300,000 ~ 1,33%
The purchase price is 0.4 USDT
ATH price is 11.9 USDT billion
ROI ~ 30 times
So if you win, then $50 => $1,500 (the highest level)
HT Hold Round:
30 million HT locked to buy 500,000 MONO
1 HT will buy ~ 0.0167 MONO
300 HT will buy ~5 MONO ~ 2 USDT
ROI = 30 so 2 USDT => 60 USDT
Not to mention the price of HT now and when you buy
These are just numbers for this project. Other projects you can calculate the same offline. From there, find the right investment.
About Gold Fever
Gold Fever is a multiplayer mode survival strategy game. Features a real-time combat engine, AAA graphics, and rich maps.
The game integrates blockchain technology allowing players to develop an unlimited economy. Where map utilities and resources are the in-game currency, and player items and perks are NFT.
Participants start the game with a custom character and a basic set of items to extract resources and battle NPCs across the map. They level up in their game through combat, survival skills, and other means of living off land.
Enhancing the character's skills increases the odds of success with the actual goal of the game. Steal gold as an adventurer. Or successfully defend against attacks like a native.
Players can take on specialized roles between each of the two main character types. Some may become merchants. While others may become combat- or achievement-based.
The unique game economy also allows for another form of game participation that is property owners.
Anyone can benefit from the economy of the game. For example, buying assets (planes, horses, boats, etc.) and renting them out through NPCs or other players' labor. Buy mining rights and lease access. Lend in-game assets or gold (utility tokens), and much more. Through that, the game ushers in the first DeFi metaverse.
See more: What coins does the metaverse system include??
How to buy Gold Fever (NGL) on Huobi Prime
First, you go to the page selling NGL on Huobi Primelist follow the following link: https://www.huobi.tf/vi-vi/topic/primelist/?code=NGL
If you do not have a Huobi account, register now!
See more: Instructions to register for Huobi Latest
With the Huobi app, after logging in, you will see the word Primelist right on the homepage! You just need to click on it and then go to KYC (verify your identity if not already done).
Currently you can buy NGL in 1 of 2 ways:
1. Register via Universal Queue
Condition:
Sign up for Huobi Global and complete advanced verification by 17:00 on November 19 (if you haven't verified it yet).
Hold a minimum of 50 USDT in your Exchange account by 17:00, 19 November.
Note: All according to Vietnam time!
Joining Process:
From 17:00 to 18:00, November 19, you proceed to register for the event. The USDT balance in your Exchange account will be locked automatically after you complete the registration.
From 18:00 to 19:20, November 19, the system will choose randomly 2,465 people lucky to buy and get allocation of 50 USDT NGL tokens each. The lucky ones will be able to see the queue number (1~2,465) on the website.
For those who do not win, USDT will be automatically unlocked and returned.
2. Registration through holding HT
Condition:
Sign up on Huobi Global and complete advanced verification by 17:00 on 11/19 (if you haven't already).
There was an average holding of 300 HT in 2 days from 11pm, 11/16 to 22:59:59, 11/18. You can check your HT holdings at any time on the event page.
In addition, you also need to have the amount of USDT to place an order as shown in Table 1 above. The reason is because all payments will be made in USDT.
Joining Process:
From 17:00 to 18:00, November 19, you proceed to register for the event. Your USDT balance will be locked automatically upon completion of registration.
From 18:00 to 19:20, November 19, the system will automatically execute buy orders with the maximum amount of USDT they can use to place orders (as above table) and distribute new tokens to each users according to the principle of pro rata (Proportional Distribution).
After distribution, the remaining USDT will be returned to your Exchange wallet.
Number of new tokens distributed per participant = Order volume in USDT per participant / order volume in USDT of all participants * number of new tokens distributed.
Note:
Huobi Global will open NGL (NGL/ USDT) spot trading and deposit function at 20:00 (UTC+7) on November 19.
Huobi Global will open NGL withdrawal function at 17:00 (UTC+7) on November 22.
So I just passed What is Huobi Primelist and how to buy coins listed on Huobi Primelist.
Good luck!