Walking around crypto pools lately, you've probably heard about Binance Smart Chain. So what is Binance Smart Chain (BSC)? Let's find out through the following article.
What is Binance Smart Chain?
Back in time, Binance Chain (BC) is a blockchain initiated by Binance.
It's optimized for super-fast speeds but lacks flexibility.
NOTE: Binance DEX is the first application of the Binance Chain project. This is a decentralized exchange with the desire to improve the maximum user experience.
And that's why Binance Smart Chain (BSC) was born.
| | |
| --- | --- |
| Webpage | https://www.bnbchain.world/vi/smartChain |
| Standard code | BEP20 |
| Block explorer | https://bscscan.com/ |
Binance Smart Chain (BSC)
BSC aka Binance Smart Blockchain. This is a blockchain running in parallel with Binance Chain since September 2020.
BSC can be considered as a clone of Ethereum and capable of inter-chain communication with Binance Chain.
BSC also uses a native token, Binance Coin (BNB). The current price of BNB coin is: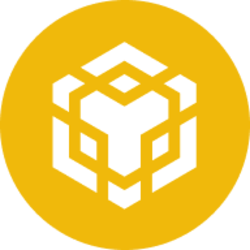 BNB (BNB)
Price
$ 229.95
So why is BSC considered "smarter" than Binance Chain?
Highlights of Binance Smart Chain
Compatible with Ethereum Virtual Machine (EVM).
That means decentralized applications (DApps) built on Ethereum can also run on BSC.
Example MetaMask can be easily configured to work with the BSC.
See more: How to connect MetaMask wallet to Binance Smart Chain.
Cross-Chain support with Binance Chain.
Thanks to that, you can easily convert BEP-2 (Binance Chain) to BEP-20 (BSC) thanks to an extension called Binance Chain Wallet.
NOTE: You can also swap it in your wallet Trust Wallet. Trust Wallet has also recently launched a web browser utility. The Binance Chain wallet is now integrated into the Trust Wallet, so it is no longer updated. If you are planning to install Binance Chain wallet, install Trust Wallet!
Link to download this extension for the browser:
How to get BSC wallet address
The BSC address or Binance Smart Chain wallet is the place to store the BEP20 standard tokens of the BSC network.
To get the BSC wallet address, you must install a non-custodial wallet (which I often call a personal wallet for easy understanding).
The personal wallets that I often use are Trust Wallet, Coin98 Wallet… If you have added the BSC network to Metamask, you can also use it.
See more: Instructions on how to create a Coin98 wallet
NOTE: To get the BSC wallet address on the exchange, you must choose the coin first. Then choose the network as BEP20 (BSC)!
I will give an example how to get BSC wallet address on Coin98 wallet!
At the homepage select Electronic wallet. Choose BNB coin.
Press Receive (Receive)
Copy BSC wallet or scan QR code
Some outstanding projects on BSC
Chainlink
Band Protocol
PancakeSwap (similar) Uniswap)
BakerySwap
Alpha Finance Lab
So, I just went through what is Binance Smart Chain and some of the outstanding features of this blockchain.
Good luck!